July 2017 Hickory Farms Newsletter

- Editor, Don Seymour (Farm House Ln)
Invasive Plant Removal Begins July 18th in the Upper Commons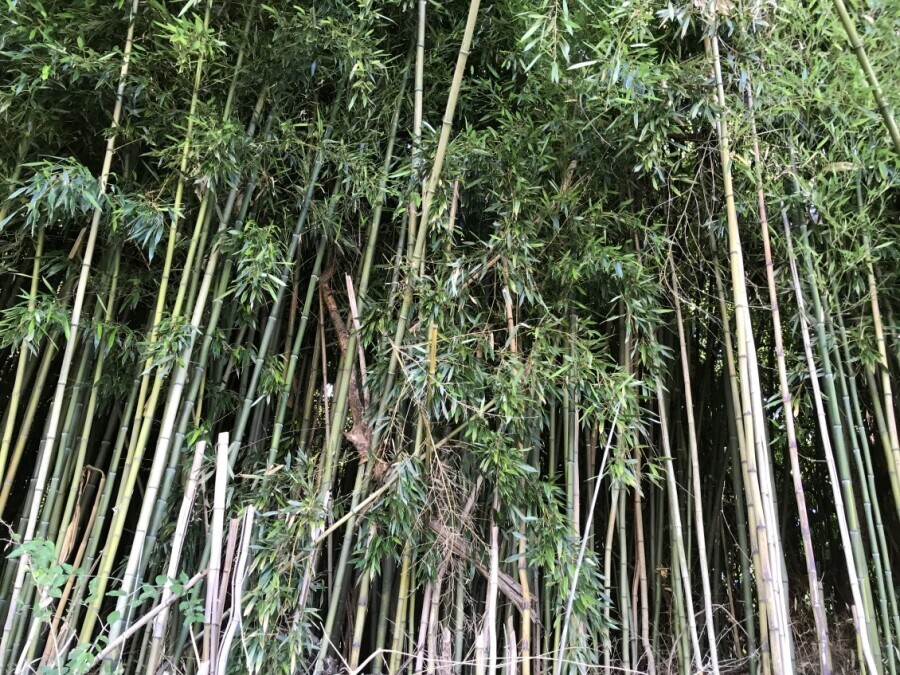 On Tuesday, July 18, the Hickory Farms Community Association will partner with J&J Landscape Management to begin clearing the bamboo, and other invasive plants and vines that are overtaking our native landscape in the Upper Commons.
Please note that the Upper Commons will be closed on July 18, and we ask that anyone who wishes to watch the activity do so from afar.
For updates on the beautification of our common grounds, please follow along on our email listerv. Not on listserv? Please send an email to hfca@hickoryfarms.org.
Community Kudos
Thank you to Don Lobeda for his 5+ years of service to the community managing our common grounds. He's succeeded by Melissa Stark, who's taken on the task of keeping our common areas an attraction and source of pride for the neighborhood. Also thank you to one of our newest neighbors, Tom DeMott, for stepping in to help Dante Gilmer as Assistant Treasurer. And shout-out to the social committee for hosting an awesome summer kick-off party — big crowd, lots of fun, great work.
Bunco Night!
We have 12 regular players and meet the 3rd Thursday of the month at 7:00 PM. But when someone can't make it, we need a substitute. For questions or to be added to the sub list, email Krissy at krissylunsford@gmail.com.
Help Wanted
Neighborhood Watch
We have 19 teams on neighborhood watch and want to get to 50. It's a few hour shift on a Friday or Saturday night. For a small commitment you can make a big impact. Email simplydebbi1@gmail.com for more information or to sign up!
HFCA Board of Directors
We're also in need of another at-large member of the HFCA Board of Directors. If you're interested in volunteering some time to help the community, email us at hfca@hickoryfarms.org.
Corn Hole Returns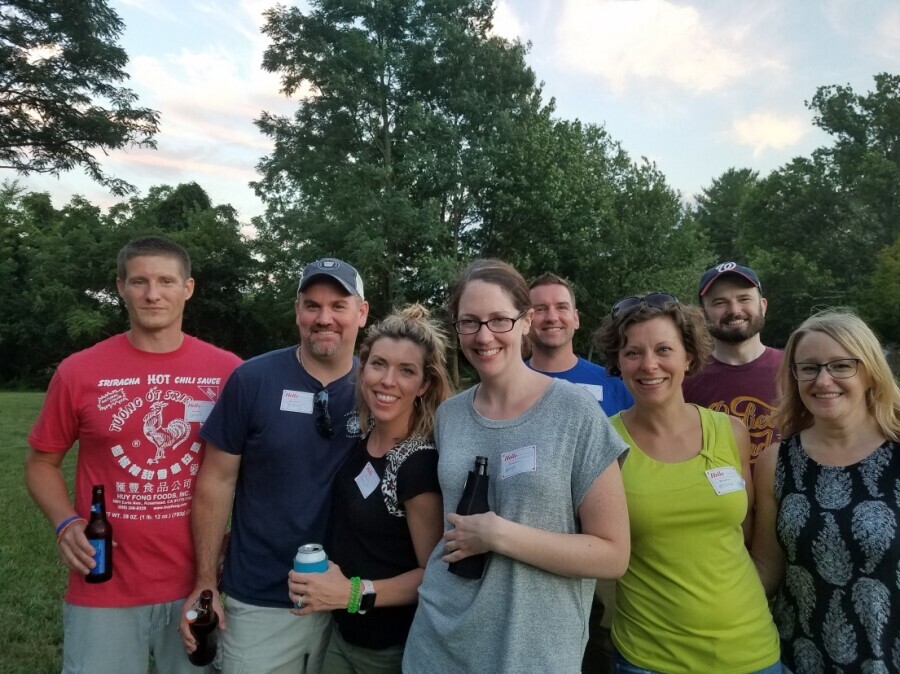 Our next corn hole tournament will take place Saturday, August 26, from 6—8:00 PM.
For more information and to RSVP, go here: https://goo.gl/ZBt2BI
No prior playing experience needed. Please feel free to bring your own beverage!
We need at least 8 cornhole sets. If you would like to share yours, please sign up.
Also — please leave the kids at home. This will be an event for the adults of the neighborhood.
ACC Activity
An update on the improvements to the neighborhood that have been submitted to the Architectural Control Committee (ACC) for review.
APPROVALS
10112 Spinning Wheel – Install vinyl bead board/soffit on carport ceiling
4358 Harvester Farm – Install metal roof over newly constructed porch
10115 Spinning Wheel – Repaint siding, shutters and front door
Community Yard Sale September 9th
The Hickory Farms Community Association will host a community yard sale on Saturday, September 9, from 8 AM to 12 NOON.
HFCA will arrange advertising, signs, and maps identifying the participating yards.
You will search your basements, attics, garages, and sheds for stuff you want to get rid of, and be ready to start selling at 8:00 AM on Saturday, September 9.
The fee to participate will be about (no more than) $10.
Contact Pete Scala at (703) 764-0730 or scalapr@verizon.net to sign up.
Yard Sale Keys to Success
Some words of advice from the man behind the annual event, Pete Scala himself:
Select worthwhile items to sell. You may have some true junk to sell; but your chances of selling it, or anything else, go up if you get people to look at your stuff by having good things out there.

Prepare your merchandise ahead of time. Wash and press clothes, dust and polish furni-ture, paint and oil old bikes, make sure electronics work and have demo CDs, tapes, etc.

Buy some change from the bank ahead of time. You'll need bills and coins; how much de-pends on how many things you have for sale, and what prices you pick (if your stuff is all 5.99, 11.59, etc., you better have a lot of pennies).

Put prices on your sale items the night before; use large tags. People will try to bargain you down, so take that into account when you pick your asking price.

Put out your sale items in an attractive display. Run extension cords to power electrical ap-pliances, so you can demonstrate they work.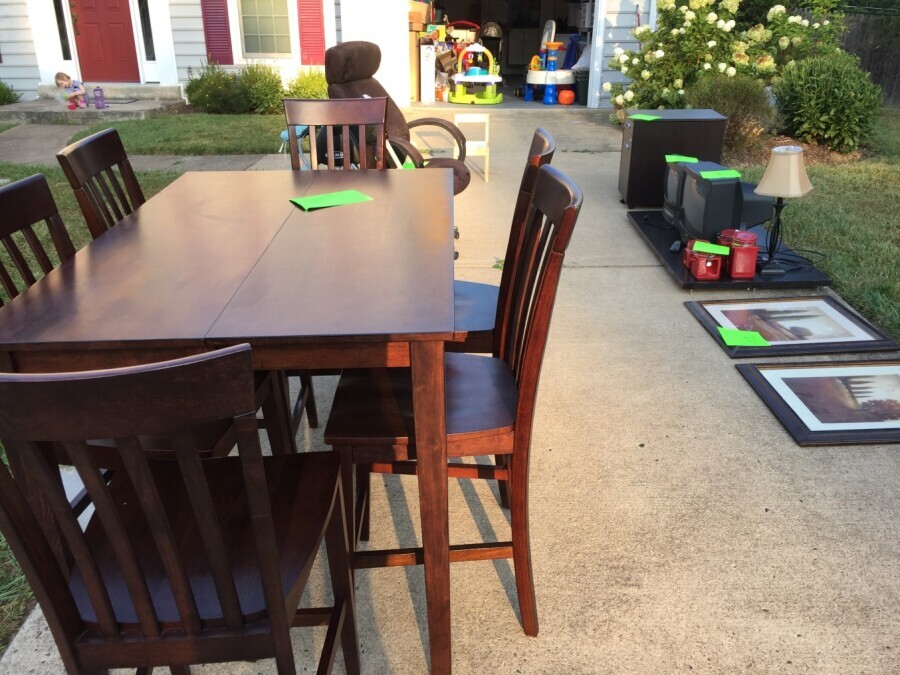 EDITOR'S NOTE: We've unloaded a lot of stuff at these yard sales over the years (for example, the entire dining room set pictured here). Email Pete, gather your things, and take his advice — it works.
Download Files
Contents