March 2019 Hickory Farms Newsletter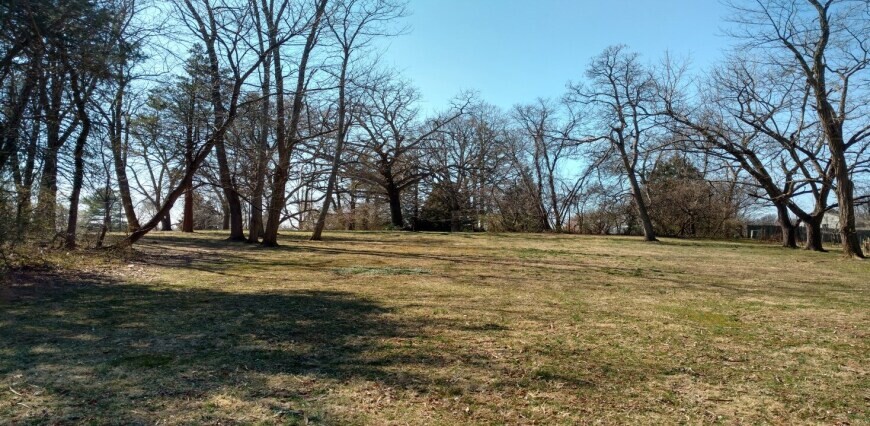 Spring is Here! - Editor, Chuck Stewart (Still Meadow Rd)
Hickory Farms Calendar
April 09, 2019 - Board of Directors Meeting
May 14, 2019 - Board of Directors Meeting
When Vandals Strike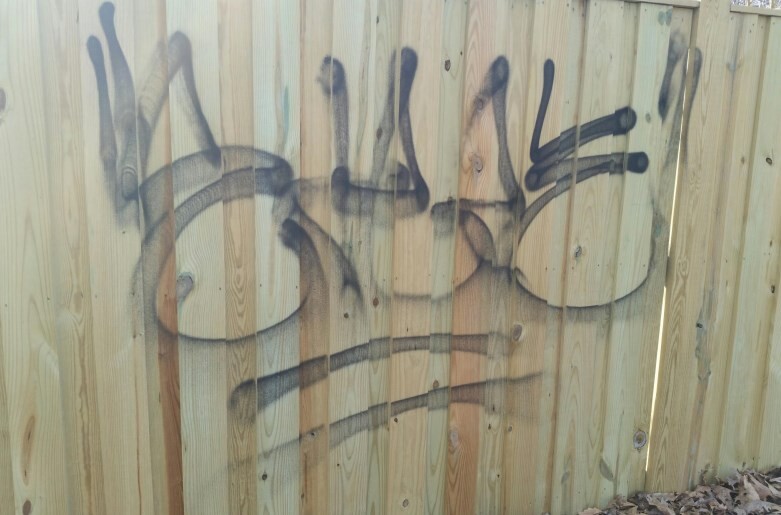 Vandals armed with spray paint defaced several wooden fences owned by Harvester Farm homes facing Burke Station Road in early March. An officer of the West Springfield District office of the Fairfax County Police responded promptly. He was unsure whether these images are gang-related "tags. He did note, however, that the Police Department has a no-tolerance policy that requires the affected homeowners to remove the graffiti within 15 days; they will be so notified by mail. Whether these images are found to be gang-related or not, the fact is that they detract from our community, especially during this critical home sales period when shoppers pass by this graffiti on their way to visiting a house that is for sale. It is critical that this graffiti be cleaned up as soon as possible. If you see vandalism within our neighborhood, please call the policy non-emergency number at 703-691-2131. If you can't remove the graffiti yourself, please contact the Board of Directors at hfca@HickoryFarms.org for assistance.
Deed and Declaration Amendment Status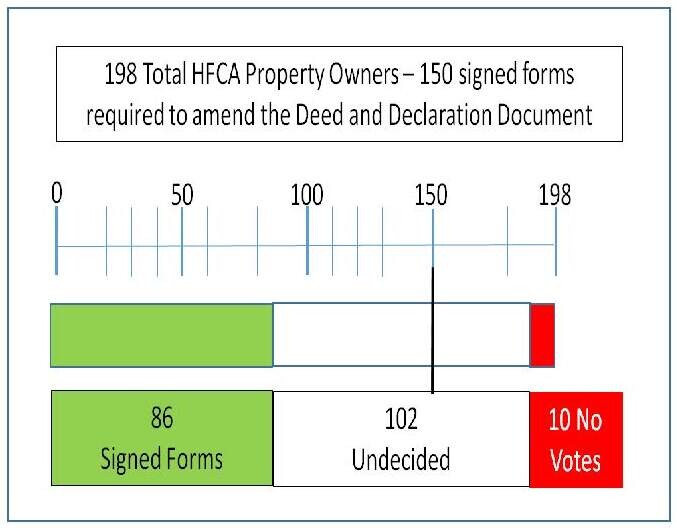 86 signed amendment forms have been received. 10 no votes have been received. We need 150 signed forms to apply the amendments - ONLY 64 to go!!! Thanks for the 96 property owners who have responded so far. If you are one of the remaining 102 undecided property owners, PLEASE either sign and send in your Amendment Forms or send in a NO vote to our hfca@hickoryfarms.org email address.
Student Services Yellow Pages
Here is the latest version of the HF Newsletter Student Yellow Pages. If you wish to offer services such as snow removal, raking leaves, lawn mowing, babysitting, general home maintenance, etc., email kirk_randall@hotmail.com
Bridgette Buchanan (15)
703-307-7323
Babysitting and dog sitting
Britney Mulliner (17)
571-474-7277
Babysitting (6 years experience including newborns)
dog sitting.
Cody Dempster (16)
(Home) 703-503-0561
(Text) 703-776-0101
Yard work (raking leaves, lawn mowing, etc.) snow
shoveling, housework
Dominic Cannata (17)
703-568-9896
Lawn mowing, shoveling, cleaning, mulching, any odd
job.
Dylan Mehrman (16)
478-230-5066
Lawn mowing
Erika Maaseide (16)
703 659-5321
Babysitting; has experience with Special Needs children
George Codding (13)
703-223-4101
Shovel snow
Kent Codding (17)
703-317-7319
Shovel snow
Paul Cannata (18)
786-445-5318
Lawn mowing, shoveling, cleaning, mulching, any odd
job.
Deed and Declaration Change Final Countdown Underway!
For the past year and a half, a proposal to amend our Deed and Declaration founding document have been circulating through our neighborhood. A change to the Deed and Declaration document requires 149 of our 198 property owners (75%), in writing to make the change. To date, 86 property owners have approved the changes by filling out the Deed and Declaration Amendment form. Also, 10 property owners have indicated that they disapprove of the changes. Thanks to those 96 property owners for responding! 102 property owners have not provided a position – for or against. We need to hear from the remaining 102 property owners! And we need to hear from you NOW!
The need for the amendments is driven by Virginia court decisions that now require an express authority in a Deed and Declaration document in order to assess charges for violations of the Homeowner Association Deed and Declaration Restrictive Covenants, Bylaws and Rules and Regulations. Our Deed and Declaration document, written in the mid- 1970's, does not have that express language. From our establishment in 1975 up until the court decisions, Hickory Farms established charges for noncompliance. The charges are defined in our Rules and Regulations document. As your volunteer Board of Directors, we previously had three options to deal with non-compliant property owners. First option, interact with a property owner directly to resolve the issue. On a positive note, this option works 98 to 99% of the time! Second option, after non-response from property owner, initiate charges for non-compliance. Third option, seek legal action for non-compliance. The first option involved volunteer actions and communications with individual property owners. The second option involved notice and then application of charges to the non-compliant property owner. The third option involves legal fees that the Association would need to extend until the legal case was decided, meaning our overall expenses would increase and put upward pressure on the Annual Assessment each Hickory Farms property owner pays (currently $200 per year). Without the Deed and Declaration amendments, we do not have option number 2. To enforce our Restrictive Covenants, Bylaws and Rules and Regulations, we would need to proceed directly from Option 1 interaction to Option 3 legal action, increase our legal expenses, which will result in higher Annual Assessment fees. The Board would like to avoid increasing the Annual Assessment fee and believes the Deed and Declaration amendments will assist in keeping the Annual Assessment as low as possible.
If you have already sent in your approval (or disapproval) thank you! If not, attached to this newsletter is the Deed and Declaration Amendment Form. Please fill it out completely at the bottom and return it to: HFCA, P.O. Box 2239, Fairfax, Virginia 22031. If you have any questions or if do not approve of the Deed and Declaration Amendments, please call or text me at 703-989-0751 or send an email to hfca@hickoryfarms.org noting your disapproval. We need to count every homeowner!
Please do not let this go another month for you to respond. In order to keep Hickory Farms as a great place to live, we need your participation and response!
Thanks!
Bruce Bernhardt
HFCA Director and Vice President
703-989-0751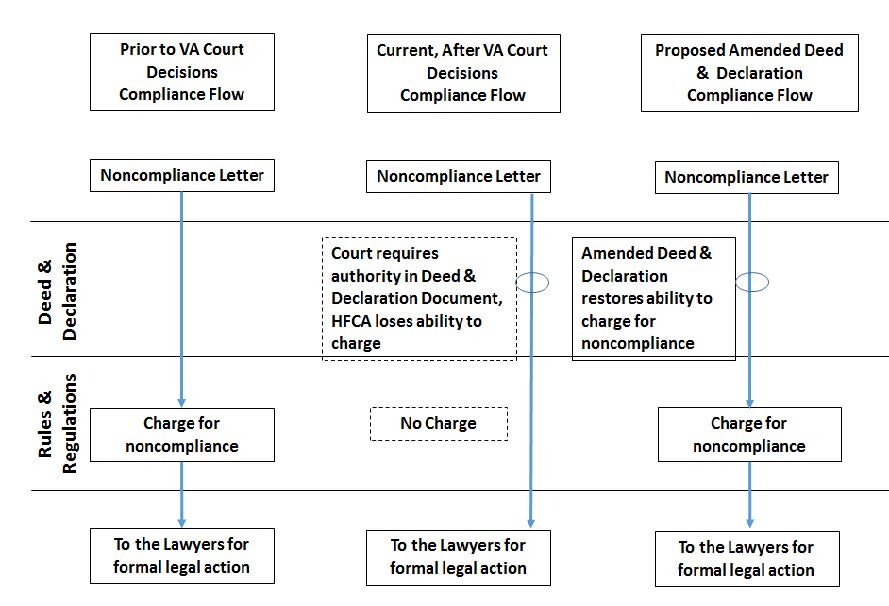 Are Your Window Shutters Faded?

Many homeowners had their original window shutters replaced during the siding/windows/roofing group purchase that I organized for the community in 2004. During a recent walk through the community, I noticed that some shutters are prematurely faded. Mid-America will replace faded shutters under their lifetime warranty. If you want to submit a claim, call 800-521-8486 and
describe your shutter-fading problem or submit a claim at: https://csportal.boral.com/warranty-claims/?brand=mid-america You will need a copy of your receipt from the installation contractor (Sunshine Contracting, if you participated in the 2004 group purchase) and photographs of one or two of the faded shutters. The replacement shutters will then be shipped to your home. Raised panel shutters seem to be fading faster than the louvered shutters, so you might ask for louvered replacements. Mid-American's warranty is for the shutters only, so you will have to reinstall them yourself or hire a handyman to do the work for around $40 or so per window. For installation, you might consider Newsletter advertisers David Cortez On-Site (571-313-9550), whom I used, and Sunshine Contracting (703-499-8654). Note: If you install them yourself, you MUST line up the peg holes on the new shutter with the old shutter. Most of the homes in our community did not come with shutters on side windows. The general rule is that if a window is visible from the street, your home looks more classy if it has shutters. So, it might be worth an extra $100 or so to get one or two extra sets of shutters while you're dealing with the warranty claim.
If you want to replace your shutters with a different color, there is an additional charge of $10 per pair. Also, if you want to change the style of your shutters with a different style, there is an additional charge of $10 per pair. (Prior ACC approval required.)
Kirk Randall
Country Squire Lane
Neighborhood Watch Schedule
| Day | Date | Person 1 | Person 2 |
| --- | --- | --- | --- |
| Fri | Mar 1 | Pete Scala | Rose Scala |
| Sat | Mar 2 | George Rozenkranz | Bob Montgomery |
| Fri | Mar 8 | Jim Bever | Barbara Bever |
| Sat | Mar 9 | Bruce Bernhardt | Nancy Bernhardt |
| Fri | Mar 15 | John Kitzmiller | |
| Sat | Mar 16 | Ron Arnold | Charles Walters |
| Fri | Mar 22 | Dave Dempster | Dawn Dempster |
| Sat | Mar 23 | Brenton Mulliner | Susan Mulliner |
| Fri | Mar 29 | David Froberg | Beverly Froberg |
| Sat | Mar 30 | Will Lunsford | Mark Jean-Pierre |
We are working to enlist 50 residents/teams on the roster! Contact Debbi Buchanan at 703.307.7323 or simplydebbi1@gmail.com for information or to be added to the roster.
2018 HFCA Income and Expense Statement
INCOME
EXPENSES
Annual Assessments
$39,600
Common Areas: Maintenance
$25,343
Assessment Late Charges
$400
Common Areas: Improvement
$3,084
Newsletter Advertising
$1,332
Common Areas: Remediation
$6,913
Insurance
$2,484
Printing
$1,442
Legal Fees
$502
Taxes and Fees
$1,386
Social
$1,474
Miscellaneous
$93
Tax Preparation
$275
Postage
$242
Total Income
$41,332
Total Expenses
$43,238
Net Income/(Loss)
($1,906)
Notes:
1. The above is the activity of HFCA 2018 checking account.
2. The balance of the HFCA Savings-Money capital market account as of Dec. 31, 2018 was $40,007.43.
A big "Super Thanks" to HFCA non-Board Member homeowner & Volunteer Ken Sorg for helping
Dante & Kirk & Jim with the annual review!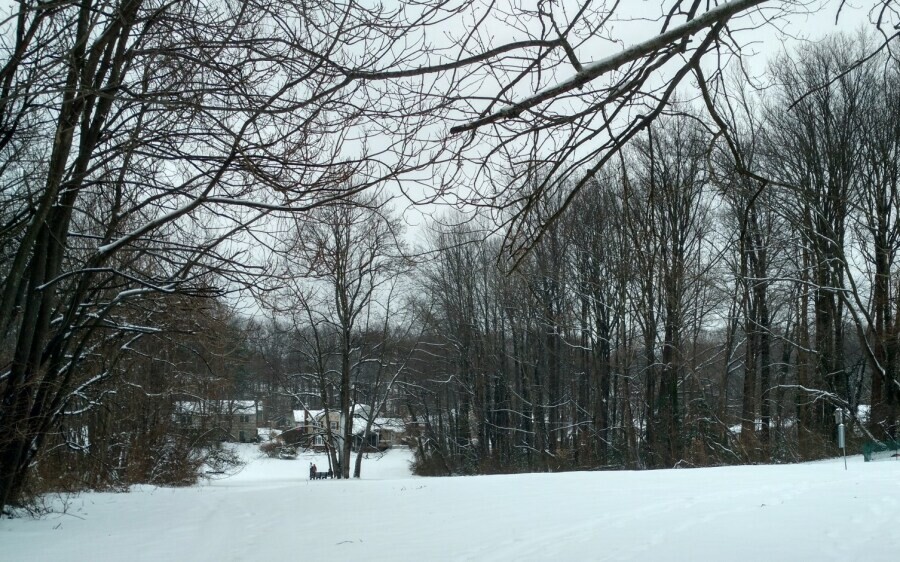 Download Files
Contents