March 2018 Hickory Farms Newsletter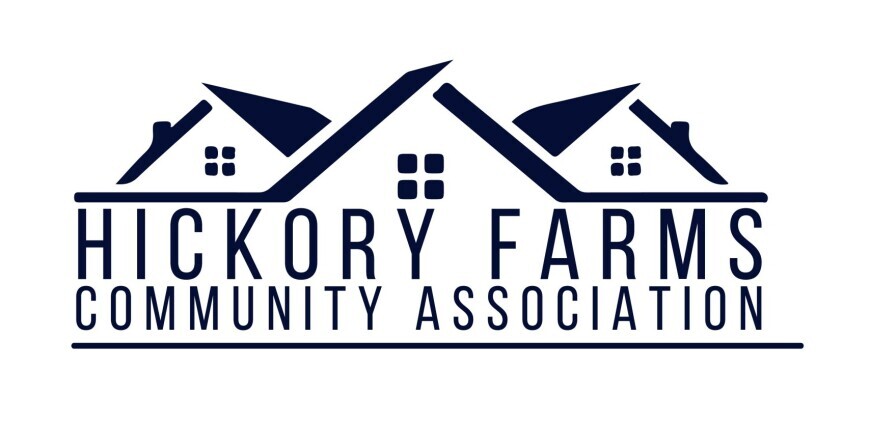 - Editor, Don Seymour (Farm House Ln)
Deed & Declaration Change - Status Update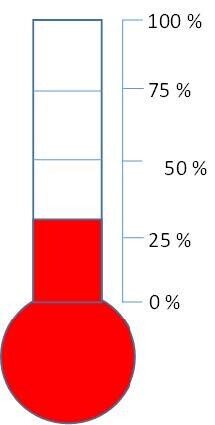 - Bruce Bernhardt, HFCA Vice President
At the Hickory Farms Community Association (HFCA) Annual Meeting in October 2017, the HFCA Board of Directors recommended and the general membership approved a change to our Declaration of Covenants, Conditions and Restrictions document. The change is necessary to update our Deed and Declaration document to align with recent Virginia court cases and Virginia Property Owners Association Act (VPOAA) recommended language.
The Good News: 45 property owners (30.2%) have signed and returned the Deed and Declaration change form.
The Not So Good News: 154 homeown-ers (69.8%) have not signed and returned the form.
A copy of the Amendment form is included in this Newsletter. If your property is owned by one or more persons, please include all owner printed names and signatures on the form. If your property is owned by a trust, please have the trustee sign the form and note their trustee status. In order for the change to be effective, we are required to obtain 149 out of our 198 (75%) lot owners to sign the form.
If you have not signed and returned the form, please do so now! You can drop the form off at my home, 4301 Still Meadow Road, or mail the form back to the HFCA Mailbox at: HFCA, P.O. Box 2239. Fairfax, VA 22031
If you have any questions about the change to the Deed and Declaration document, please call me at 703-989-0751 and leave a voice message. I will call you back.
Please help us keep Hickory Farms a great place to live and invest in by signing and returning the form.
Volunteers Needed for HFCA Board
- Chuck Stewart, HFCA President
Our newsletter editor, Don Seymour, is moving this month and this newsletter is his last. Don gave our newsletter a fresh look and he also solicited advertising that informed HFCA homeowners about available services. Don did an amazing job! The HFCA Board of Directors greatly appreciates the time, creativity and energy Don put into each addition. Thank you, Don!
Because of Don's departure, we need someone willing to take on the challenge of serving as the Newsletter editor. Please contact me or any Board member if you are interested: hfca@hickoryfarms.org.
Also departing is Tom DeMott, our Treasurer. Tom brought his skills as an experienced professional in accounting, business records, and computing to the job of Treasurer. We appreciate Tom's skill at explaining complex items in an understandable way and for successfully explaining HFCA needs to the bank. Tom also graciously hosted a number of Board meetings. The Board will greatly miss Tom.
Dante Gilmer who was the assistant Treasure, agreed to serve as the Treasurer.
A Note From the Departing Newsletter Editor: What does the newsletter editor actually do? If you volunteer today, you'll be responsible for: 1) compiling copy and images with the help of the board, and designing each issue; 2) printing and distributing to a team of volunteers who deliver to the neighborhood; and 3) coordinating the advertisements. There's a lot of room for improvement, and a smart, ambitious volunteer with fresh ideas could really bring some innovation to the newsletter and the way we communicate as a community in general. So please let the board know if you're interested. I've loved Hickory Farms, and loved volunteering, and wish you all the very best! - Don
Do You Know What a Resource Protection Area Is? You May Live In One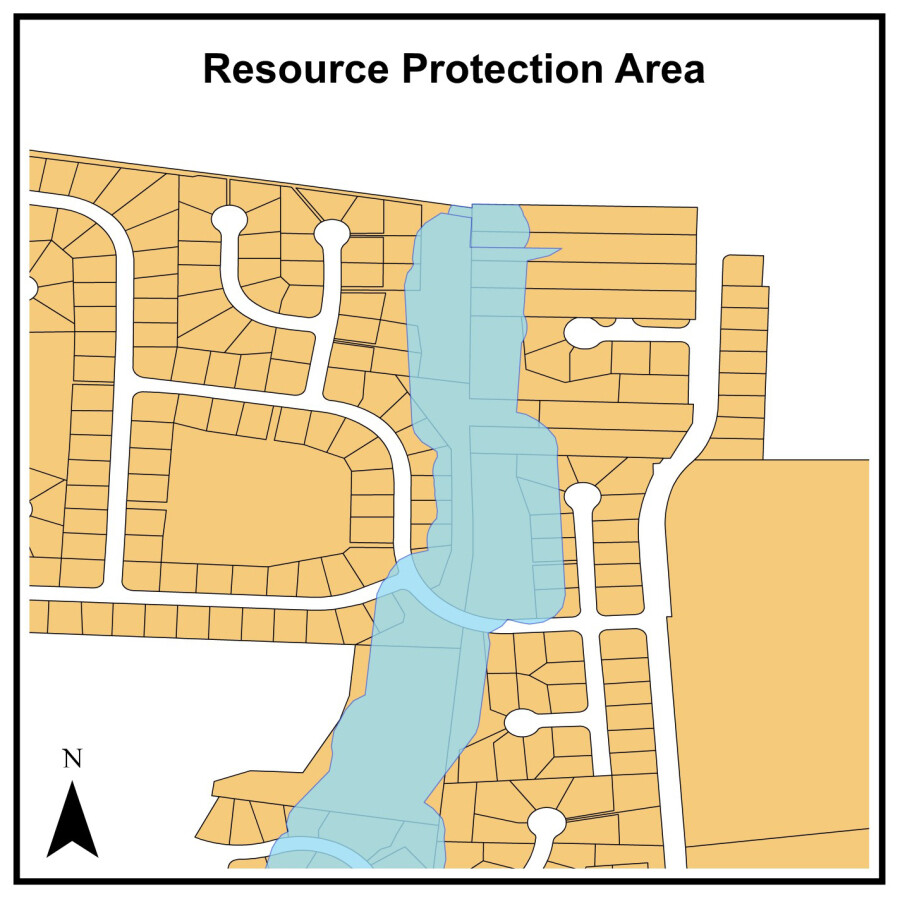 - Kirk Randall, HFCA Board of Directors
Members of the Board of Directors have been concerned about the seven new homes that are to be built off of Burke Station Road, just north of our community. They are concerned that a large amount of storm water runoff will flow into Rabbit Run, which flows through our wooded common area behind Harvester Farm, Country Squire, and Cotton Farm. Several members met with Virginia Soil and Conservation District officials who explained that portions of some of our lots contain protected areas. This should not be cause for great concern, though. RPAs are not subject to the jurisdiction of the Hickory Farms Community Association. But, we are alerting homeowners who make changes to their property that they not only need to submit an ACC application for the change, but the following 18 homeowners may need to submit an RPA application to Fairfax County. This information has also been included in the following page on the Hickory Farms web www.hickoryfarms.org "ACC Approval of Your Exterior Renovation Project — How to Get it"
Country Squire – 4281, 4287, 4293, 4295
Cotton Farm – 9998, 10000, 10002, 10004, 10006, 10008, 10010
Farm House – 4313
Harvester Farm – 4350, 4352, 4354, 4356, 4358, 4360
Please note that part of your lot is considered a Resource Protection Area that borders Rabbit Run creek. A Resource Protection Area (RPA) is a corridor of environmentally sensitive land that lies alongside or near the shorelines of streams, rivers and other waterways which drain into the Potomac River and eventually into the Chesapeake Bay. In their natural condition, RPAs protect water quality, filter pollutants out of storm water runoff, reduce the volume of storm water runoff, prevent erosion and perform other important biological and ecological functions. Our Rabbit Run RPA includes all land - whether privately owned or owned by Hickory Farms Community Association - which lies within 100' of Rabbit Run. Development in RPAs is regulated by the Chesapeake Bay Preservation Ordinance which is enforced by Fairfax County.
If you plan to make property or building modifications on a designated RPA, you may be required to submit an application with Fairfax County. Fences that do not inhibit or alter surface water flow into the creek are generally permitted. Sheds that do not require a Fairfax County building permit (no more than 200 square feet and under 8.5' tall - check with Zoning at 703-222-1082) are usually permitted.
To learn more about RPAs, please consult:
2017 Hickory Farms Finance Review Completed by HFCA Board
- Bruce Bernhardt, HFCA Vice President
At the request of our HFCA President, two members of the Hickory Farms Community Association (HFCA) Board of Directors, supported by co-Treasurers Tom D. and Dante G., completed an independent review of the 2017 Association financial records on Wednesday, 1/31/2018. The review examined 2017 Income, including Assessment Payments, Late Fees, Advertising Revenue and Interest. All 198 individual property Assessment Fees were paid in 2017 (100% compli-ance!). Thirteen lot owners paid $50 late fees due to missing the 1/7/2017 deadline for receipt of Assessment Fees. There were no unpaid Assessment charges referred to our attorney for collection action. The review also included Expenses, including review of checks issued. All checks were accounted for and there were no unauthorized payments. Finally, the audit reviewed and confirmed 2017 Final Actual Income Statement numbers, which will be published in the HFCA Newsletter.
Any homeowner wishing to participate in the next review of the HFCA finances should send in their name and contact information to hfca@hickoryfarms.org. Volunteers always welcome!
2017 Hickory Farms Income Statement
Income
Expenses
Annual Assessments
$29,700
Common Areas: Maintenance
$18,804
Assessments - Late Charges
$650
Common Areas: Improvements
$7,102
Newsletter Advertising
$476
Common Areas: Remediation
$2,876
Interest
$6
Insurance
$2,494
Tax Refund
$2
Printing
$1,702
Legal Fees
$1,239
Taxes & Fees
$913
Social
$745
Miscellaneous
$409
Tax Preparation
$275
Postage
$163
Total Income
$30,834
Total Expenses
$36,722
Net Income / (Loss)
($5,888)
It is Association policy to maintain a Reserve Fund approximately equal to the Association's Annual Assessments amount, which was $29,700 in 2017. The Fund contained $30,007 at year end. Beginning with 2018, the amount of each Member's Annual Assessment was increased to $200, thereby increasing the Reserve Fund target balance to $39,600. It is the goal of the Board of Directors to attain that level over several years.
NOVA Training Center / Erickson Senior Living Proposal - Status Report
- Kirk Randall, Board of Directors
The 78 acre former Northern Virginia Training Center, located at the corner of Burke Station and Braddock Roads, housed individuals with intellectual disabilities for nearly four decades. Following the relocation of the resi-dents, the property sat abandoned for several years and was ultimately offered for sale by the state. It was recently purchased by Erickson Living, a provider of senior living retirement communities such as Greenspring Village in Springfield and Ashby Ponds in Ashburn. Although the sales price was not disclosed, Fairfax County had assessed the property at $24 million.
Since this formerly state-owned land has never gone through a Comprehensive Plan Review process, the County has begun a community needs assessment to better understand what the area currently lacks or needs to improve on regarding land use, environment, transportation, public facilities, housing, and parks and recreation. Supervisor Cook is spearheading a community outreach effort and I, together with 100+ other area residents, attended a halfday work session on January 20th. We brainstormed alternative uses for the property which will be presented to a Training Center Site Task Force recently constituted by Supr. Cook.
In October, Erickson held a public briefing where it proposed a 1,100+ unit facility that could employ 500+ staff.
Our brainstorming brought out suggested uses for the property, including recreation fields, retail, restaurants, transportation hub, park, etc. But what consumed most of the discussion was the potential impact 1,100+ apartments could have on this area.
The impact on traffic, not only on Braddock Road itself, but the surrounding areas, will be huge. Many residents will use their own cars to drive to shopping centers (Twinbrook, University Mall, Pickett, and Fair Oaks/Lakes), medical appointments, and restaurants. Family and friends will drive to the facility to visit their loved ones. Hundreds of employees - perhaps as many as 300 during the workday hours - could drive themselves to the facility. Vans may shuttle residents to nearby shopping centers. Uber/Lyft cars and taxis will be entering and exiting all day long. Large trucks will move supplies and food in and out of the facility. Burke Station Road will have significantly increased traffic from residents driving to Pickett Road shopping centers and the Vienna-GMU Metro station. Neighborhoods on both sides of Brad-dock Road will experience cut-thru traffic when Braddock Road becomes clogged (Hickory Farms already gets cut-thru traffic during AM and PM rush hours). Emergency vehicles will visit the facility 3-5 times a week. Construction traffic will be substantial and cause serious disruptions.
A four acre piece of the original tract was retained by the State to serve as a potential location for a Department of Motor Vehicles facility. A DMV site, as one could imagine, generates hundreds of car visits per day, which would exacerbate traffic on Braddock Road even more.
Relief is not on the horizon. Supr. Cook stated that VDOT's earlier plans to widen Braddock Road "will not occur in our lifetimes." Hopefully, ingress and egress will not be limited to the Burke Station – Braddock inter-section.
County analyses indicate that seniors will be one of the fastest growing age groups in coming years and appropriate living accommodations for various income levels will be needed. This could argue for some kind of senior accommodations for the site. Erickson's facilities tend toward the high end with buyins in the $400-600,000 range.
The Task Force will use the January 20th public input as a starting point from which it will develop options for a Comprehensive Plan, to be presented to the community at a public meeting in April. The Task Force's work is anticipated to end with a community presentation of its official recommendations in late June. The property will have to be rezoned and applications for development will be evaluated by County (land use, build-ings, storm water management, etc.) and State officials (roads and access).
The development of the former NVTC facility could have a major impact on our community and you should be kept apprised of future developments. If you do not already subscribe to Supr. Cook's newsletter, drop him a line at Braddock@FairfaxCounty.gov. If you have specific comments about the development of the property, please send them to the same address and ask that they be forwarded to the NVTC Task Force.
Meanwhile, you might find the following documents and web pages informative:
ACC Update
These are improvements to the neighborhood that were submitted to the Architectural Control Committee (ACC) for review:
RECENT APPROVALS
4355 Farm House – Replace front door and install storm door
4352 Harvester Farm – Replace rear retaining wall & tile patio
Smoke Alarms: Know Where They Go & How Many To Have
Fairfax County requires smoke alarms on all floors of a residential dwelling unit as well as in each bedroom.
In an effort to increase fire safety, and through their 'Get Alarmed' program, the Fairfax County Fire and Rescue Department has obtained a state grant allowing their staff to provide and install smoke alarms in residential dwelling units throughout the county that either do not have smoke alarms, or have inoperable smoke alarms.
County residents in need of a smoke detector who cannot afford one should call their local fire station.
Fairfax County's Code Compliance investigators can also provide and install smoke alarms whenever a missing or inoperable smoke alarm is detected during an investigation of a residential dwelling unit.
Note that this info is from Fairfax County Supervisors Chairman Sharon Bulova's newsletter. To subscribe yourself, click here:
Maintenance Checklist
Visually check that each fire extinguisher is fully charged. You should have fire extinguishers in the garage, kitchen, and basement furnace area.

Clean dryer lint from both the screen behind the door and exhaust hose which leads to the outside. Lint is a fire hazard. Never use a plastic flexible vent hose – it could melt.

Check your bathroom: check bathroom faucets and showers for leaks; test toilets for leakage by placing a few drops of food coloring in the tank, then wait a few hours. If you see coloring in the bowl, you should replace the tank flapper; check caulking around bathtubs and showers for areas where water may leak and cause damage. Check for leaks under the toilet and sink. Locate the Ground Fault Interrupter "GFI" (usually in the electrical outlet). Press the test button and then reset.

Have a chimney sweep check and clean the chimney (if you used the chimney dur-ing the winter).

Furnace humidifier shutdown: drain and clean the humidifier water pan. Turn off the water supply valve. Work the float arm back and forth to dislodge crud and scrape off any mineral buildup.

Schedule spring checkup of air conditioner & heat pump. Use a hose to spray debris off the outside compressor unit.

Test smoke alarms and carbon monoxide detectors. It's recommended that you replace smoke detector batteries and don't wait for them to die.
Inspect Your Property Today - Compliance Reviews Starting Soon
- Brian Roethlisberger, HFCA Architectural Control Committee Chair
In April or May, a team of Hickory Farms volunteers will be walking our streets (individually or in small groups) and evaluating properties for violations of the Hickory Farms Rules & Regulations and Restrictive Covenants.
At the conclusion of the evaluation process, homeowners will be notified of violations by mailed letter or, in some cases, a home visit and given ample time to correct any violations or deficiencies.
As warmer weather approaches, now is a great time to inspect your property and make plans to bring it into compliance.
Although this is not a comprehensive list, here are some of the issues that our inspection teams have noted in past reviews:
boats, trailers, tents, campers, and temporary structures in place for more than seven calendar days;
fences in disrepair (fix it or tear it down);
cluttered carports; trees or bushes obstructing the sidewalk;
weed growth across curbs and sidewalks and around mailboxes and road signs;
pine needles, leaves and other vegetation debris collecting on lawns or along the curb;
vehicles parked on the lawn;
exterior items in need of repair, cleaning, or maintenance (siding, shutters, doors, roof, fences, etc.);
trash containers stored forward of house;
grass not mowed to a height of less than eight inches;
temporary structures used as sleeping quarters; and
wire fences.
A copy of the Hickory Farms Property Evaluation Checklist is posted in the Architectural Control Committee section of the Hickory Farms website.
This checklist identifies the items to be evaluated during the upcoming evaluation and offers homeowners an excellent tool to self-review their properties for compliance.
We all have an economic stake in maintaining our community, as provided by our founding documents, which has resulted in excellent, ever increasing resale values over the past 40 years.
Please continue to do your part in helping to preserve or increase home values and keeping Hickory Farms an outstanding community to live in!